Conference Facilities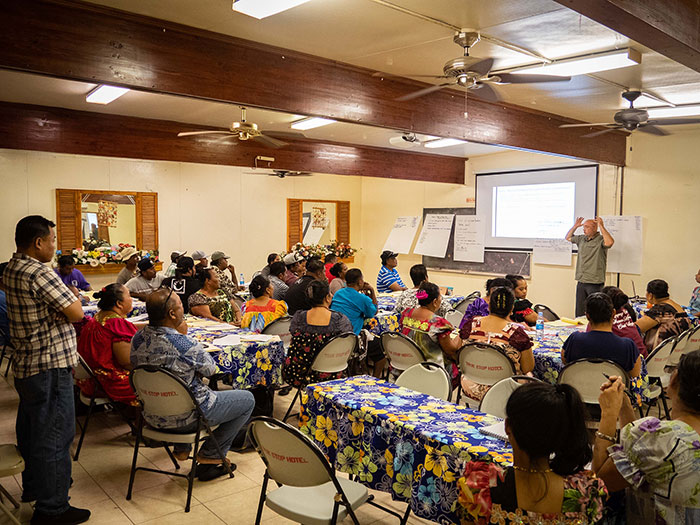 The Truk Stop Hotel offers several options for those wishing to hold conferences or meetings in Chuuk. Our largest conference room will accommodate up to 100 participants and has good lighting, convenient wall and floor electrical outlets, overhead fans, and 2 well placed 4'X 8' blackboards.
For smaller meetings, the main conference room can be divided into two separate rooms of equal size that will accommodate about 40 persons each. The Hard Wreck TV/Reading room is available for smaller, more intimate meetings or for use as a break out room and accommodates up to 25 people.
Podium with built-in speaker, overhead and PowerPoint projectors, TV/DVD player, and flip charts, are available with the conference facilities as well as morning & afternoon refreshments upon request.
Conference room participants have access to men and women restrooms in the Hard Wreck facility.