Your Hosts At The Truk Stop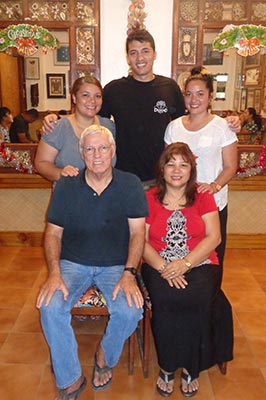 Bill & Kiki Stinnett built own and operate the Truk Stop Hotel and Dive Center. Married in 1979, this American/Chuukese couple has created an oasis in Micronesia for the business and diving traveler to Chuuk. Often it feels more like a bed & breakfast than the full service hotel it is with their children, and now grandchildren, running through the restaurant, patio and gift shop.​
Bill is a career law enforcement professional who originally came to Chuuk in 1978 on loan from the Honolulu Police Department as part of a U.S. federally funded program to improve law enforcement throughout Micronesia. He met Kiki and when it was time to return to the Honolulu Police Department he chose to resign and live in Chuuk.
Over the next 25 years Bill served as the Director of Public Safety for Chuuk State on two separate occasions, as an investigator for the old Micronesian Bureau of Investigations, and later Director of Public Safety Development for the Trust Territory of the Pacific Islands Government based in Saipan, and between 1986 through 1993 as Law Enforcement Coordinator for the U.S. Department of the Interior, Office of Territorial & International Affairs, based in Chuuk.​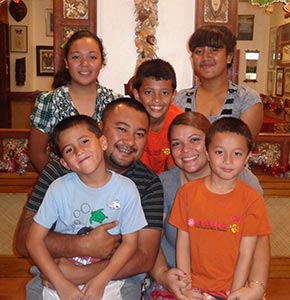 Kiki attended Chowan College in North Carolina and returned to Chuuk in 1976. After returning she worked for the Bank of America and later with Continental Airlines in Chuuk and Saipan. In 1984 she opened Truk Travel Unlimited, Chuuk's only travel agency.
Bill & Kiki have three children and all were raised in Chuuk, graduated from high school in Guam, and attended college in the U.S. Mainland or Hawaii. They have been very active in sports, two are certified scuba divers, and all have grown up working summers in the family business.
Melba, 33, is married and has 4 children. She lives in Chuuk and manages the hotel. Will is 29 years old, graduated from college in Manila and is now living in Guam working as the Chuukese translator for the Guam Court and point guard on Guam's National Men's Basketball team. Corky has returned home after attending college in China for 4 years and is working in the dive shop.
You will find Bill, Kiki, and Melba around the Truk Stop every day and never too busy to spend a few minutes with a visitor or guest lingering around the restaurant, the patio, dive shop or their bar.